Our catalog is constantly changing, please call the store to verify availability.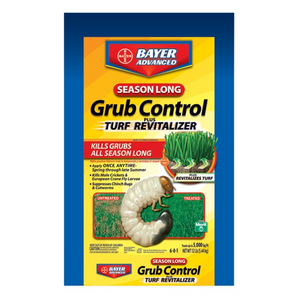 BAYER ADVANCED SEASON LONG GRUB CONTROL PLUS TURF REVITALIZER 5M
Bayer Advanced Season Long Grub Control Plus Turf Revitalizer is a formulation that controls grubs for up to 4 months and helps turf quickly recover from grub damage. Apply anytime in the spring or summer and it's guaranteed! Also works to kill Mole Crickets and European Crane Fly larvae.
---
We Also Recommend
---