Our catalog is constantly changing, please call the store to verify availability.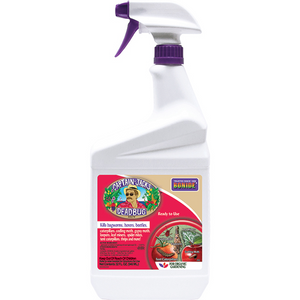 BONIDE CAPTAIN JACK 'S DEADBUG BREW SPRAY 1 QT
Bonide Captain Jack's Deadbug Brew Spray kills bagworms, borers, beetles, caterpillars, gypsy moths, leaf miners, tent caterpillars, thrips and more. Use on fruits, vegetables, berries, citrus, grapes, nuts and ornamentals. Formulated from naturally occurring bacterium, Captain Jack's Deadbug Brew is great for organic gardening.
---
We Also Recommend
---