Our catalog is constantly changing, please call the store to verify availability.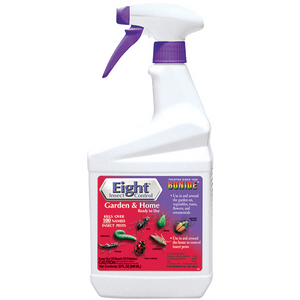 BONIDE EIGHT INSECT CONTROL GARDEN & HOME READY TO USE SPRAY 1 QT
Bonide Eight Insect Control Garden and Home Ready-to-Use Spray controls over 100 different insect pests on vegetables, fruits, roses, flowers, lawns, shrubs, trees and 60 varieties of ornamentals and house plants. Odorless and water-based, it's great for indoor/outdoor use.
---
We Also Recommend
---