Our catalog is constantly changing, please call the store to verify availability.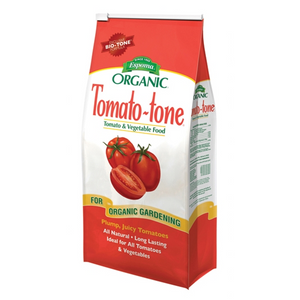 Espoma Tomato-tone 3-4-6 4 lb
Grow bigger, juicier tomatoes with Tomato-tone 3-4-6. Tomato-tone's natural formula contains Bio-tone, Espoma's blend of beneficial microbes that ensure superior plant growth. Tomato-tone provides your plants the nutrients they need and will not force rapid growth at the expense of blooms and tomato yield.
---
We Also Recommend
---