Our catalog is constantly changing, please call the store to verify availability.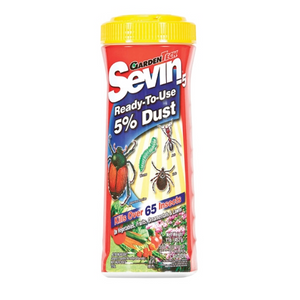 SEVIN -5 READY-TO-USE 5% DUST
Sevin -5 Ready-To-Use 5% Dust is a contact killer designed to help eliminate over 65 insects including Japanese Beetles, ants, fleas, ticks and grubs. Sevin is safe for use on vegetables, fruits, ornamentals and lawns. No need to mix, just apply a thin coating onto leaf surfaces.
---
We Also Recommend
---